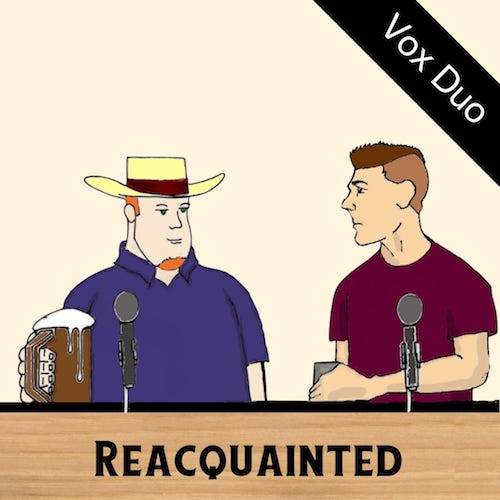 Adam quizzes Joe on how his religious views have changed since they attended a fundamentalist youth group together.
A Very, Very Unique Niche
But, for Now, Religion!
What Has Changed for You?
Views on Biblical Inerrancy
Why Do We Still Listen to the Old, Old Story?
Isn't Biblical Morality Evil?
What is Your Duty as a Christian?
Where Do You Believe I'll Go?